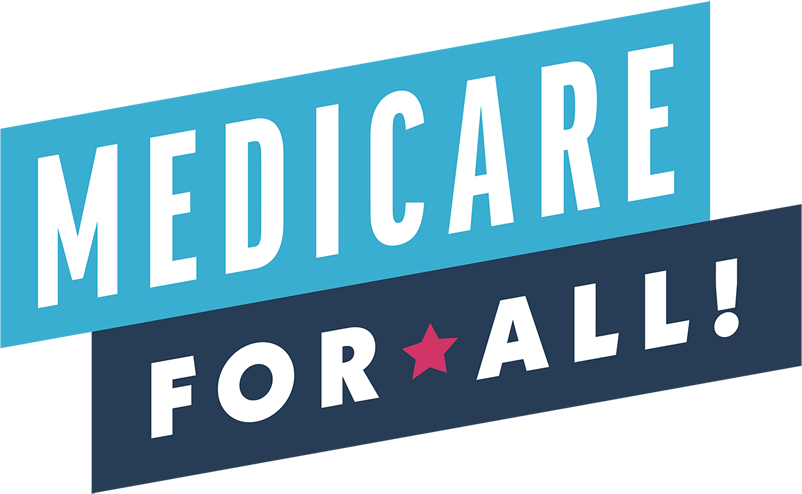 EVERYONE
SHOULD HAVE
ACCESS TO
HEALTH CARE
Every American should have access to high quality health care regardless of their income. The Medicare For All PAC will support candidates, initiatives, research and proposals around the country that share the common conviction that health care is a human right.
That health care must be affordable and accessible to all residents of the United States. One of the best ways to ensure health care for all is to use the system that already exists for millions over the last half century: Medicare. Now is the time to improve and expand Medicare.
The United States is the only industrialized nation that still doesn't guarantee comprehensive health care to every single resident. Every year American families are seeing premiums and cost of quality medical care skyrocket. Patients are dying because they are putting off medical visits they can't afford. People are splitting prescription pills so they can make their outrageously high-priced prescription drug last a little longer.
It's time for public officials around the country to stand with the American people the majority of whom, according to latest polling, believe Medicare For All is the best path forward. Insurance companies, drug manufacturers and special interest groups have been standing in the way of real progress for too long – it's time we fought back. No family should be one healthcare crisis away from bankruptcy or a life time of paying off medical debt. It's time to extend Medicare to everyone.
Congresswoman Pramila Jayapal is leading the fight to ensure that healthcare is affordable and accessible to every American. Pramila is proud to be the Chair of the Medicare For All PAC – a grassroots movement committed to supporting candidates, initiatives, research and proposals around the country that are ready to stand with the majority of the American people in expanding Medicare to coverage to all.